(A Court of Thorns and Roses, #2)
He thinks he'll be remembered as the villain in the story. But I forgot to tell him that the villain is usually the person who locks up the maiden and throws away the key. He was the one who let me out.
*Gets hands on book. Screams. Screams a lot.*
When I first bought this book, I never thought that a Court of Mist and Fury would surpass my love for a Court of Thorns and Roses. I was prepared for a typical thrown-together love triangle or a different fairy tale instead of Beauty and the Beast theme.
I was very happily proved wrong.
Beauty and the Beast was still the theme!!! Maas brilliantly tells the story in this second book in a similar yet stunningly different way than in her first book – and with a different beast! Maybe add a sprinkle of Rapunzel or Sleeping Beauty, because in this book Feyre is the one in need of rescuing – and from Tamlin!!!
Not so spoiler – the beginning of the book is all: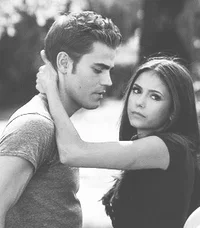 but then Rhysand has got her all like: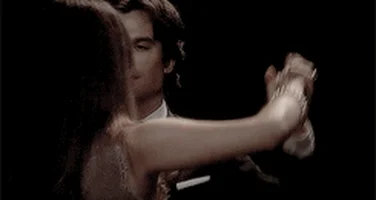 (Tamlin fans will have to be prepared for a lot less Tam-Time… but I hope you will transition as I did into a Feysand shipper.)
This book made my heart turn into hot, melted butter in my hands. I can think of no other analogy right now because I just came home from work. But it is relevant – and the book is a slow burning hot.
I read the book for the second time this spring for the reading challenge, and was blown away even more by the story and beautiful world Sarah J. Maas creates. It is hard to recap all of the things I loved about this book, so I will break it down into the categories I have started using:
Cover Appeal: 5/5
Have you ever seen a more beautiful blue cover? Wow. And yet again, details of the story are hidden within the cover, as she trades her hunting furs for Illyrian fighting leathers and Night Court apparel.
Characters: 5/5
Between seeing Feyre's character growth and being formally introduced to Rhysand, I died. This book is so rich and well thought through, and even the minor characters like Nesta, Mor, Azriel, Cassian, Amren… they all are so well rounded and detailed. I love watching (in my mind) all of Rhys' little facial ticks as he protects yet pushes Feyre.
Plot: 5/5
Unstoppable. Incomparable. Maas weaves this tale in and around itself, with so many details from the first book that we didn't even know would play into this one. The timing of everything is just right, from Rhys wedding crashing with his famous purr "Feyre, darling", to the sparkle of Velaris at night, the plot is just as complicated as the scenes are gloriously detailed.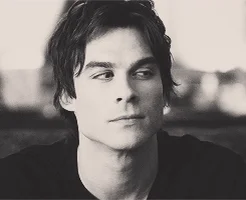 Enjoyability: 5/5
Meh. JUST KIDDING. ARE YOU SERIOUS? This is a hall of famer for me, one of my all time favourites.
I would talk about so, so much more… but I want all of you to read these books so I won't discuss spoilers.
KH Rating: 5/5
#kelseyreadthisnow
#thisalsosomehowbecameadamonsalvatoreappreciationpost
Book 12/40

Kristen & Kelsey's 40 Book Challenge
Check out my beautiful bookmark sister Kelsey's blog and her Instagram to see how she is doing!
#kristenandkelseysfortybookchallenge